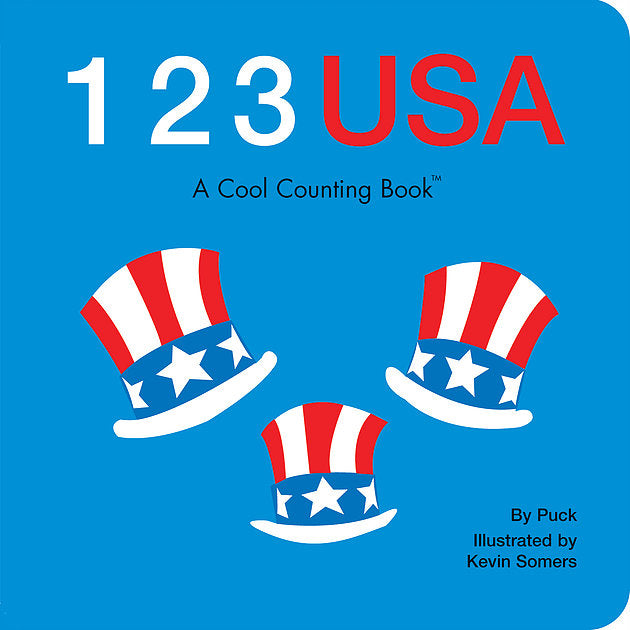 123 USA Board Book by Puck
A favorite (and well designed) board book for babies and toddlers.
Sturdy construction for lots of use!
6 x 6 inches - 22 pages - Board Book - ISBN: 9780979621314
Puck is the author of the Cool Counting Books series, the Doodle Books series, My Foodie ABC, and New York Baby. He has worked as a writer, an editor, and a translator for national publications and publishing houses.
Kevin Somers is an author and artist who has worked in comics, animation, fine arts and publishing for more than 15 years. He is the author of Meaner than the Meanest (Hyperion, 2001), writer and illustrator of The Incredible Hulk: Project Hide (Marvel Comics, 1998) and the creator of the comic strip series Monkey Time (Disney Adventures Magazine, 1999).