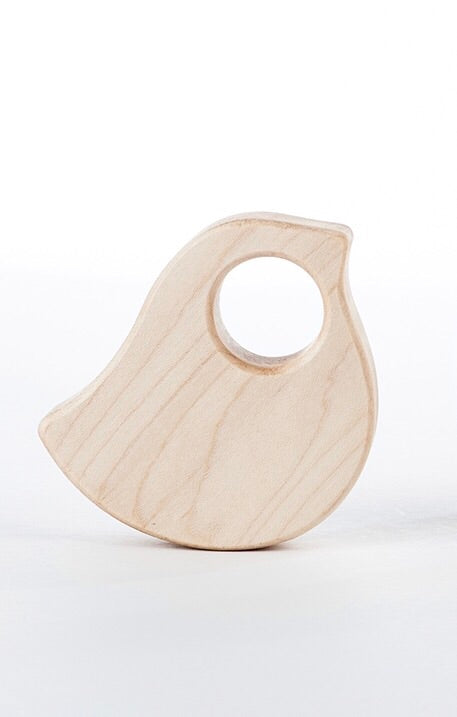 Wooden Organic Maple Baby Bird Rattle from Manzanita Kids
From Manzanita Kids-
Our organic rattles make special gifts for little hands. Their soft, soothing sound, satin smooth surfaces and fun shapes entertain both young and old. 
Our bird rattle is approx. 4" long, 4" tall, and 3/4" thick.
We lovingly finish our rattles with our homemade, organic jojoba oil/beeswax polish.  A card with information about our family business and care instructions for your toy is enclosed with your purchase. Maple is the safest choice for teething babies, walnut is not recommended.
We are a member of ACID: Anti Copying in Design.
ACID is a full member of the Alliance for Intellectual Property, a unique coalition of trade enforcement organizations providing a single voice for those who share an interest in preventing intellectual property theft.
Concept, photos, designs and intellectual property © Manzanita Kids, LLC 2011-2017