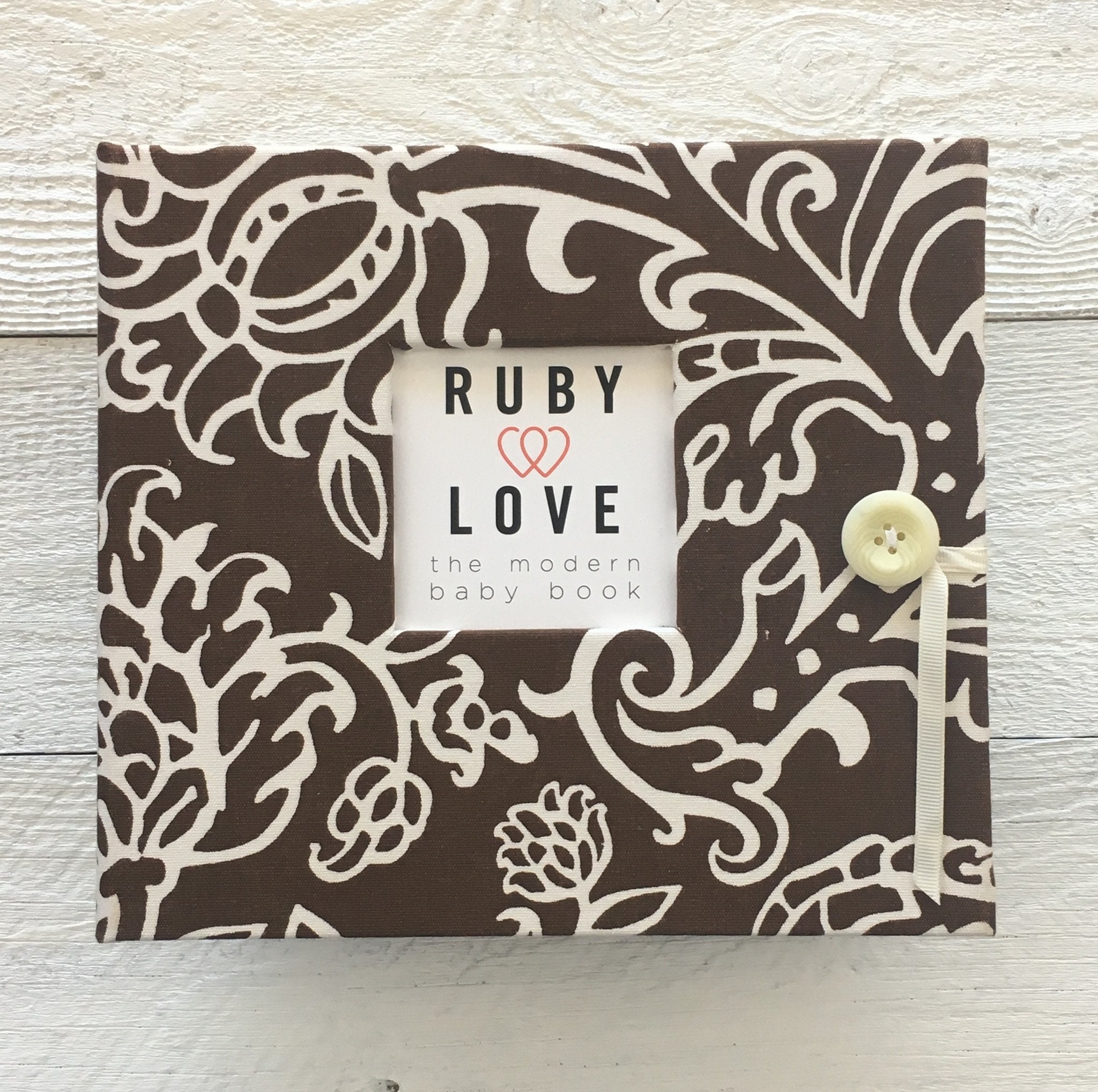 Serafina Chocolate Floral Album/Binder Only
Album/Binder Only
__Name of Album__ Album by Ruby Love Baby is a stylish and modern baby book binder
You can get the Albums for:
Wedding Registry
Bachelorette Registry
Wedding Anniversary Memorial Books or Registry
Vacation Scrapping Booking
Or many other uses a quality Album may be used for.
ALSO AVAILABLE:
-INSIDE PAGES-
For the inside pages, we offer 18 different color schemes so you can choose your favorite combo! This memory book is for documenting the milestones and memories of your newborn's first year and beyond. Our classic first year baby book records from pregnancy to first birthday. Our extended five year baby book records from pregnancy to fifth birthday! 
-EXTRA PAGES-
To extend your journal and scrapbooking, you can add on some extra pages and packs: 
We have a number of sweet additions, including all 10 months of pregnancy, first holidays and outings, a hands & feet page, siblings page, and more! Take a quick peek before you check out! We're sure that you'll find something that fits you.
-PERSONALIZING YOUR BABY MEMORY BOOK-
If you want to customize the front window of your baby book with your child's name, then add it to your order for only $5 extra! We have four different options available. Scroll through the pictures to see option examples. 
-CONTENTS-
Each baby memory album is handmade and comes with 52 custom designed pages. It's a 9" x 8" x 3" album and the actual page size is 7.75" x 7.5". 
See all the pages we include in our FAQ section! 
ALL ruby*love baby books content & designs are copyright 2012 of RUBY LOVE LOS ANGELES
+++++++++++++++++++++++++++++
thanks and cheers to a loved (and well-documented) baby!
+++++++++++++++++++++++++++++